Video Credits – Webinar
Purchase Watch Credits to gain access to our webinars.
You will be set up with your very own 'Watch' account where you can view webinars and
videos of your choice.
Interested in a few webinars? Buy as many as you would like to! Or check out our
subscriptions for a good bundle deal on our AIMAC courses, videos and webinars.
$200.00
Online

Australia
How to build a data registry that delivers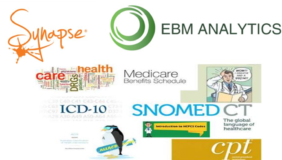 Webinar

Global
The Webinar was held on 09 March with ~100 registrants. It was moderated by Dr Margaret Faux, with Dr Corey Scholes (Director at EBM analytics) and Heather Grain (a recognised leader in digital health) as the panelists. The webinar addressed key points on some very imprtant areas like, the need for comparative data – how not to do it!, what is the point of a registry?, making data useful and also showcased an application across multiple specialties.
How to build a data registry that delivers
Webinar

Global
1 hr