Video Credits – Webinar
Purchase Watch Credits to gain access to our webinars.
You will be set up with your very own 'Watch' account where you can view webinars and
videos of your choice.
Interested in a few webinars? Buy as many as you would like to! Or check out our
subscriptions for a good bundle deal on our AIMAC courses, videos and webinars.
$200.00
Online

Australia
Record Keeping for Psychologists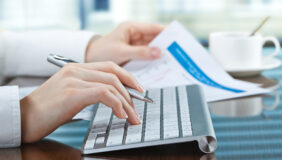 Webinar

Australia
The second webinar in the series of Medicare Compliance for Psychologists took place on 17 November 2021 with over 700 registrants. Dr Margaret Faux provided an overview of AHPRA & the National Law before journeying through Medicare's record keeping requirements, the Codes of Conduct, state and territory legislation, SOAP notes modified for Australia, SMART goals, and when & what to report back to referrers under Medicare.
Record Keeping for Psychologists
Webinar

Australia
1 hr