Advance Health: Beyond Paralysis
Free

Global
Advance Health: Beyond Paralysis
Only logged in customers who have purchased this product may leave a review.
Advance Health: A Roadmap for AI in Healthcare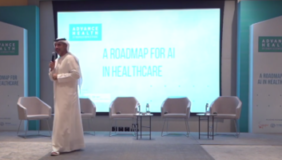 Free
Delivering Health

Our Advance Health session, where we heard from industry experts on the impact of AI in healthcare. Our speakers, Dr. Osama AbouElkhir, Andrew Fawcett, Brian De Francesca, and Michele Tarnaw, shared their knowledge and expertise on the various applications of AI in healthcare and the ethical implications of its use.
52 mins
Online