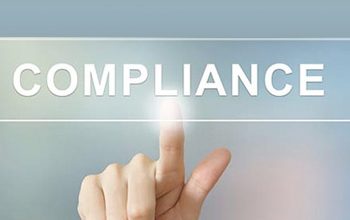 What is this about?
We have created a series of short courses to teach you everything you need to know about Medicare Compliance
Who wrote these courses?
Margaret Faux
Margaret Faux is a Lawyer who specialises in Medicare and Health Insurance Law. She is also a Registered Nurse and has been involved in medical billing for over 30 years. Margaret is the Founder and CEO of an international medical administration company, Synapse Medical Services, which operates one of the largest medical billing services in Australia. She is a published PhD researcher on the topic of Medicare claiming and compliance and is completing her doctorate at the University of Technology. Margaret's company works in multiple health systems around the world including having been appointed by a Government body in India to advise on a project mapping the legal framework of India's health system. Margaret is a regular presenter on the topic of Medicare claiming and compliance and the operation of health financing systems, has made numerous appearances on radio to discuss Medicare issues, and is regularly asked to comment in relation to Australian health sector reform. She also contributes regularly to medical media including contributing to Australian Doctor and Medical Observer as well as being a regular contributor to the Croakey Health Blog. Margaret is also a guest lecturer at the University of Technology, Sydney, in the Faculty of Health and her publications are available at this link https://synapsemedical.com.au/news/category/latest-news/
Karen O'Mullane had a significant background in general, psychiatric and midwifery nursing before being admitted as a solicitor in 1998. Karen then commenced work as a medico-legal advisor and claims manager with the Medical Defence Union. In 2000, Karen moved across to United Medical Protection as a solicitor. Her practice was broad and covered a variety of jurisdictions including civil, professional conduct, coronial inquests, Medicare and medico-legal advice. Karen remained with United Medical Protection through provisional liquidation and later Avant until July 2018. In 2015, Karen became the Head of Practice, Claims, NSW where she was responsible for ensuring the State based claims team maintained a high standard of customer service in the provision of claims, medico-legal and support services to Avant and its members. Karen is one of the most experienced medico-legal advisors in Australia, having represented Doctors including those under investigation for incorrect Medicare billing and professional misconduct.