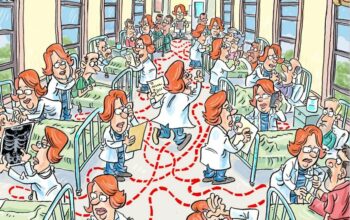 What is this about?
This book is a doctoral thesis written by Dr Margaret Faux. The catalyst for this PhD was an opinion piece published in an academic journal in 2012. The article alleged that doctors were rorting Medicare to the tune of $2–3 billion per annum. A media frenzy erupted, heavily critical of doctors, which triggered a growing concern Margaret had been harbouring for many years. Her experience was that doctors wanted to comply with Medicare requirements, but the so called 'rules' had become so complex and opaque, that it was often difficult to know what was right or wrong, and mistakes were therefore easy to make.
After the media attention died down, doctors really had no choice but to continue billing as they had always done, and do their best to comply, because it is almost impossible for doctors to not bill to Medicare in Australia. Most doctors would not have known what to change to 'stop rorting' in any event, because by 2012 compliant billing had become a somewhat nebulous concept.
Despite the significant impact of non-compliant Medicare billing on the proper functioning of the health system, the causes of the problem had escaped focussed academic attention. So, Margaret decided to embark on a journey to explore this area of law and medicine, and find out whether doctors were really all out there deliberately rorting Medicare, or whether something else was going on. What she found was a broken Medicare billing system in urgent need of reform.
About the author
Dr Margaret Faux (PhD), Solicitor
Dr Margaret Faux is a health system lawyer, an academic scholar of Medicare and health insurance law, a registered nurse, and she has more than 30 years' experience administering medical bills. Her company, Synapse Medical, administers medical billing and clinical coding globally. Margaret is considered one of Australia's leading experts on the operation of Medicare and Australia's health financing arrangements, and is a well-respected and sought-after speaker and author of information on health financing systems, both in Australia and internationally.